Ductless Heat Pumps for Heating and Cooling
Feltons' Heating & Cooling – Delivering Energy Efficiency through Cutting Edge Innovation
With their exceptional industry experience, Feltons' Heating & Cooling understands that home and business owners require heating and cooling systems that are adapted to the precise specifications of their property. It's for this reason that they offer some of the most innovative ductless heat pumps available on the commercial market today.
Book your free installation estimate today!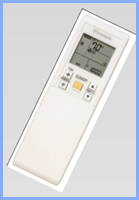 In some properties it can be complicated or too expensive to extend the current ductwork. This means that home and business remote Ductless owners require a solution that will both heat and cool their property to ensure a comfortable residential and commercial environment. Many such clients are now turning to ductless heat pumps to resolve specific heating and cooling needs. Instances where ductless heat pumps may be required include:
Replacing a zonal heating system such as wall, ceiling units and wood stoves.
To heat and cool a building addition as an alternative to extending the current ductwork
New construction projects that require high efficiency energy solutions
A ductless heat pump can ensure up to 300% better heating and cooling efficiency than an electric heating solution. But in order to select the requisite product for their environment, clients must first communicate directly with an experienced Feltons' Heating & Cooling representative.
The company currently offers a great range of ductless heat pumps including:
Daikin's LV Series units Ductless Heat Pump
Daikin's SEER 24.5 single split systems feature streamlined, wall‐mounted indoor units paired with quietly compact outdoor units. With a flexible design made to blend in discreetly with any home design, these systems are ideal for single room enhancements and additions up to 1,600 square feet*.
Contact the team at Feltons' Heating & Cooling directly at 360-577-5871 to learn more about the company's line of products.
Leading class energy efficiency innovation has never been this cost effective!